Varsity Boys Basketball: Monroe City defeats Highland 65-46
Varsity Girls Basketball: Monroe City falls to Highland 44-30
JV Boys Basketball: Monroe City defeats Highland 37-28
Students in Mrs. DeLaporte's Chemistry 2 class experimentally collecting data to calculate the solubility constant for sodium chloride. Students first, evaporated away the water from a saturated solution of sodium chloride and calculated the molarity (concentration) of the solution. Then writing out the dissociation equation of the sodium chloride in water and writing and plugging in the concentrations for the sodium and chloride ions. Thus, solving for the Ksp value (solubility product constant). #MCPRIDE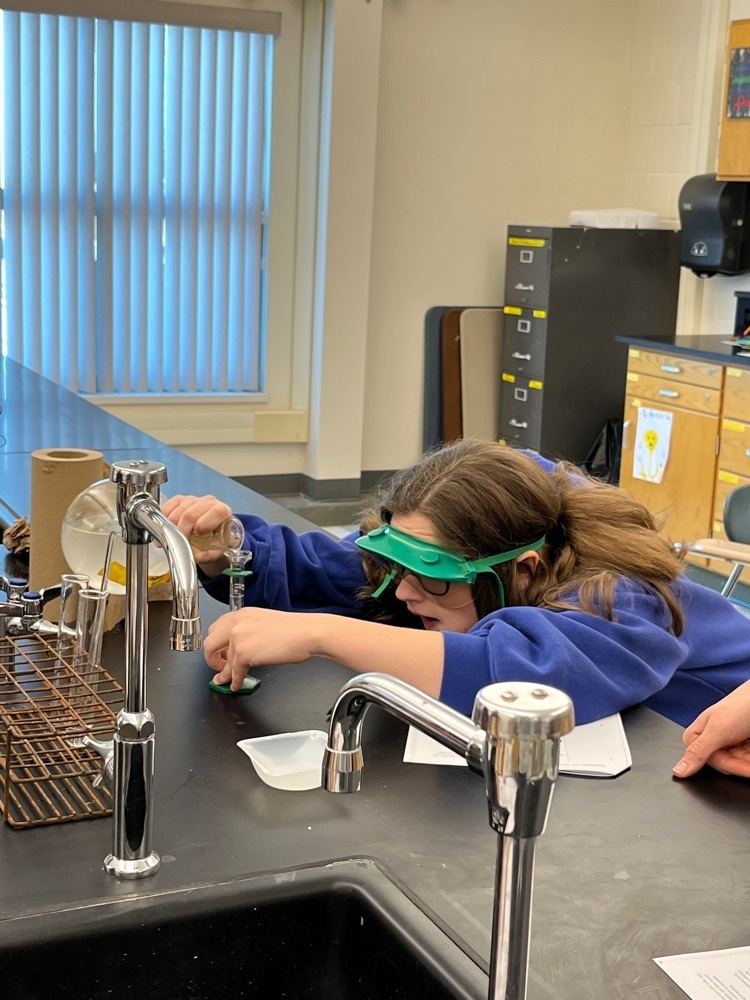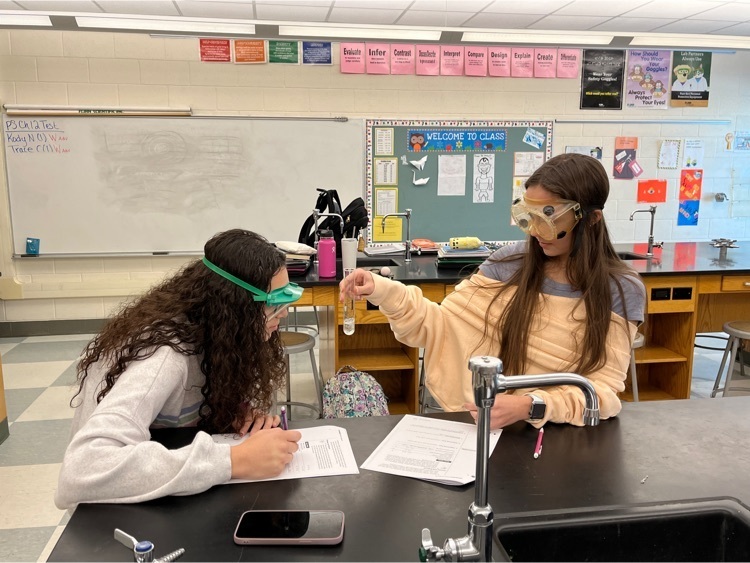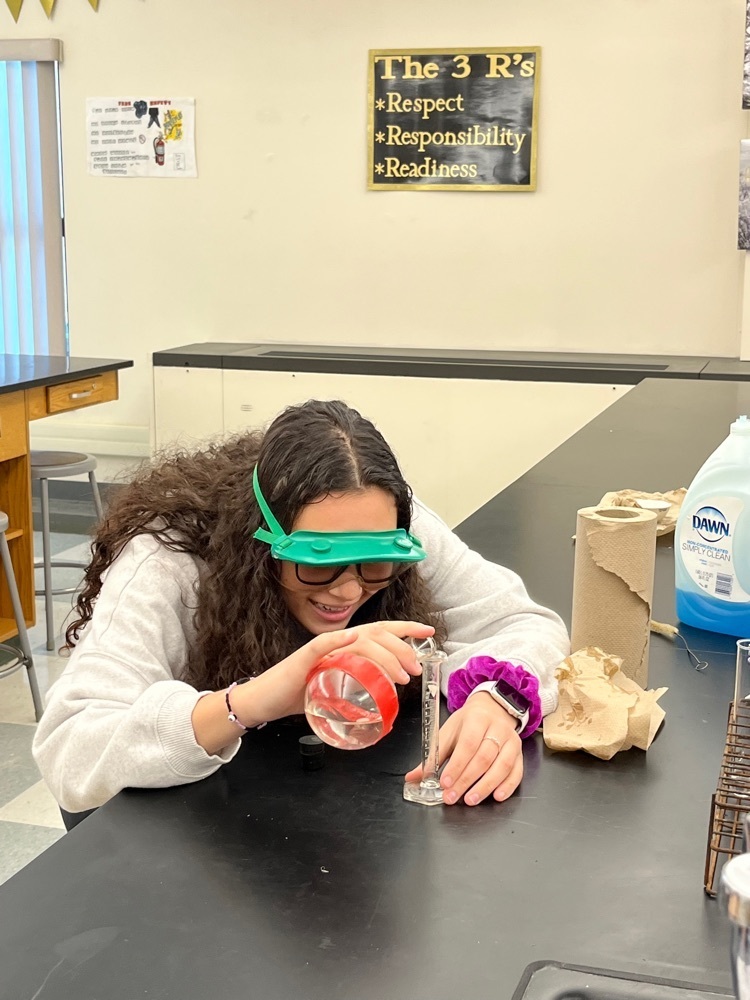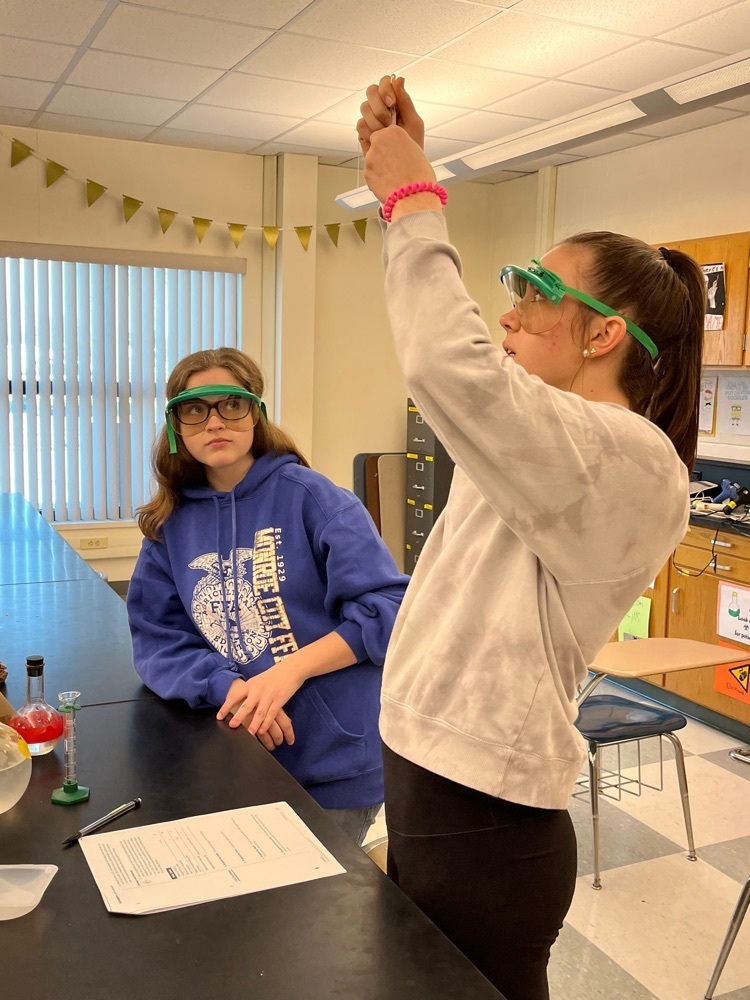 1/25/22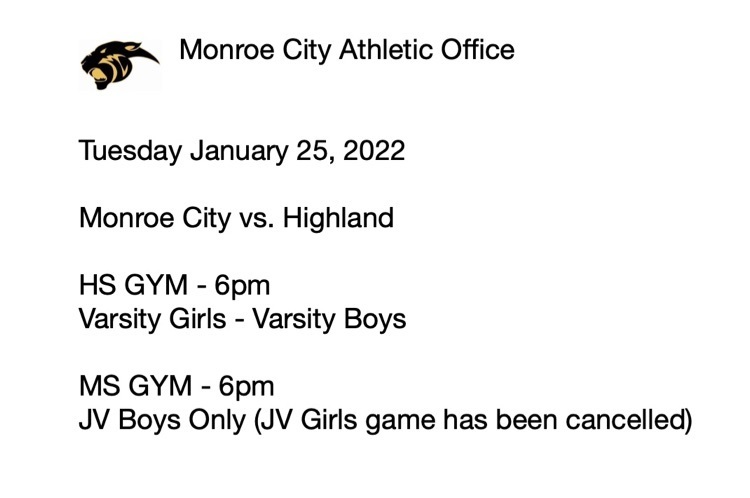 JV Boys Basketball: Monroe City falls to Canton 32-25
JV Girls Basketball: Monroe City defeats Canton 31-25 #MCPRIDE
Upcoming Calendar
1/24/22
Varsity Boys: Palmyra Tournament Championship Monroe City defeats Hannibal 73-60 #MCPRIDE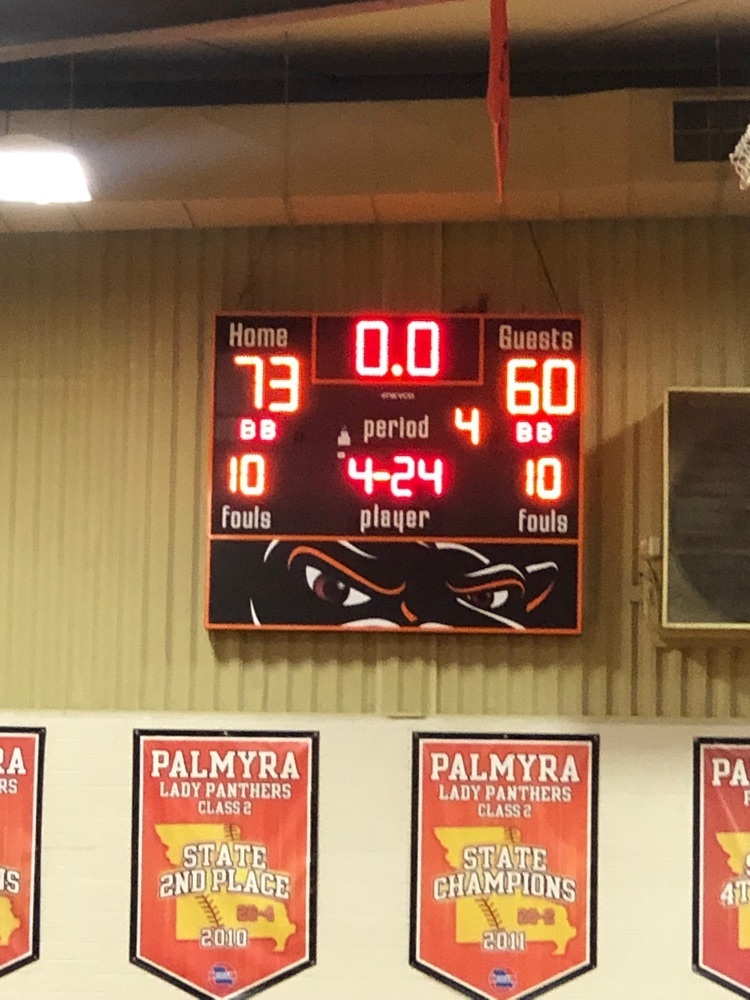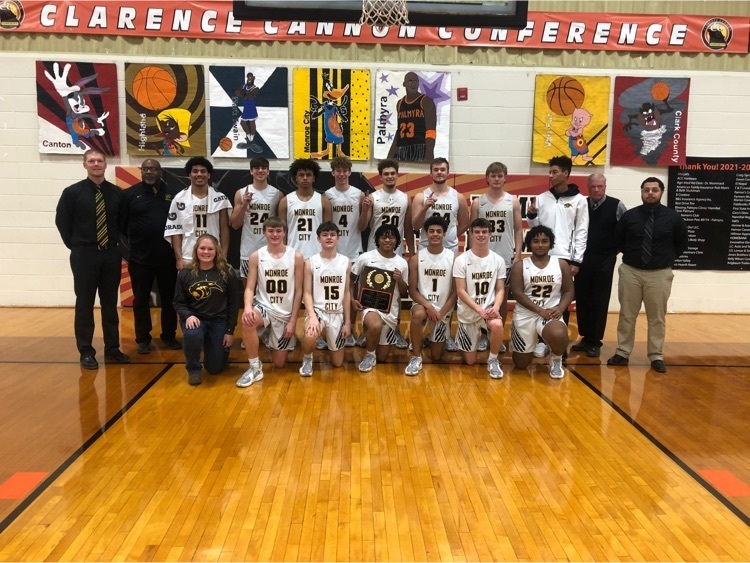 1/22/22
Varsity Girls: Palmyra Tournament Consolation: Monroe City defeats Van-Far 43-35 #MCPRIDE
1/21/22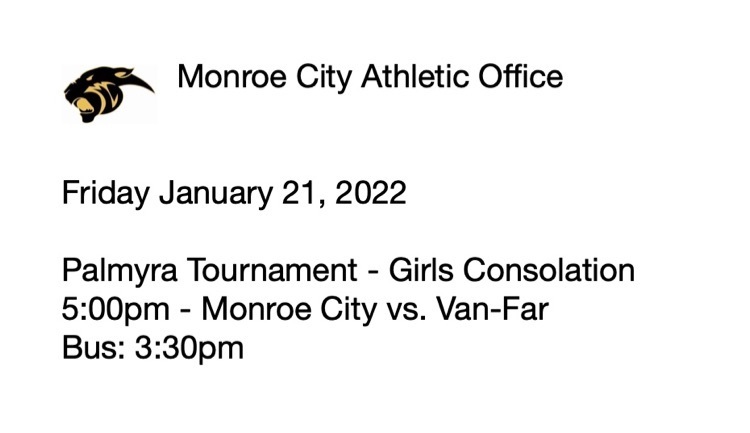 Monroe City JV Panthers defeat Macon 40 to 25. #MCPRIDE
Monroe City JV Lady Panthers fall to the Macon Tigerettes 37 to 29.
Varsity Girls: Palmyra Tournament Monroe City defeats Hannibal in Overtime 48-43 #MCPRIDE
Quiz Bowl starts tonight so here's a little #tbt Good luck to HS Quiz Bowl at Brookfield!! #MCPRIDE

5th grade making Newton's Cradles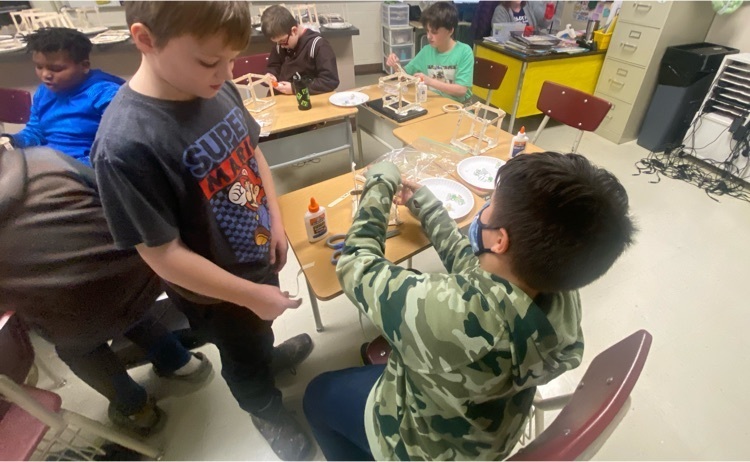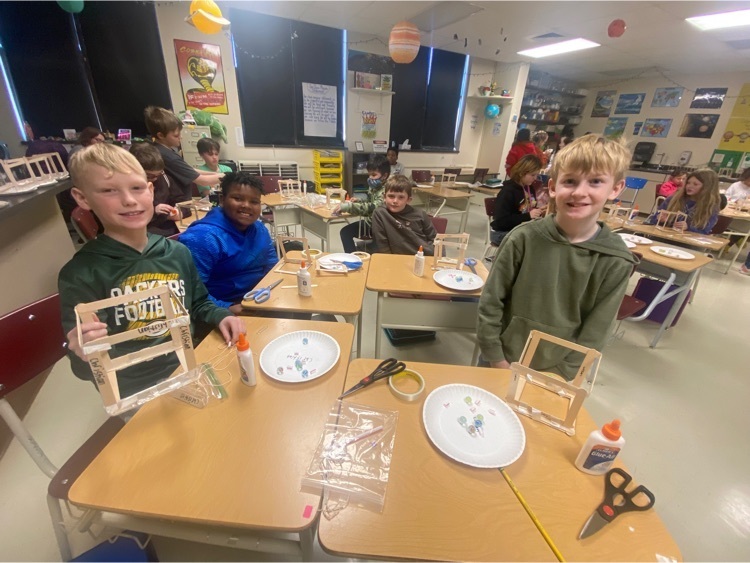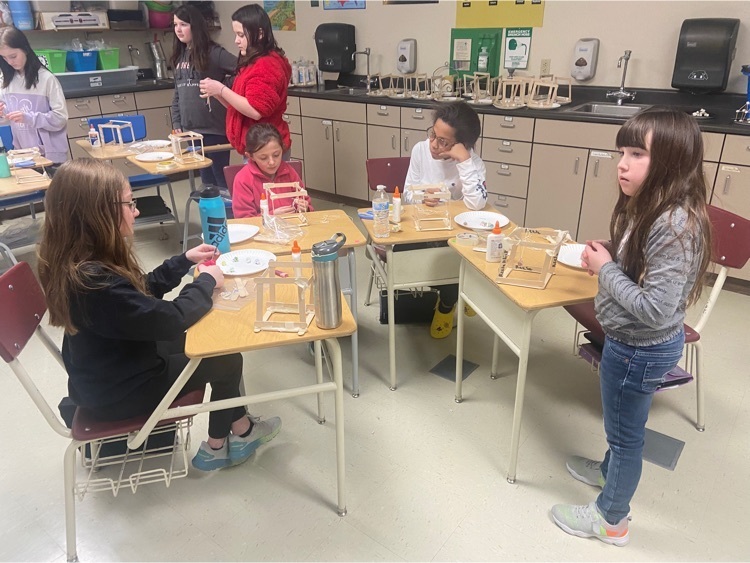 Middle school students hung up signs they made in Canva following their lesson on cyberbullying. Their signs were meant to encourage their peers to be kind to others and think about what they are sending while online.