5/11/22 National Honor Society Ceremony 6:30pm - High School Cafeteria
It's time to recognize and celebrate our Monroe City High School Class of 2022! Today's spotlight shines on Wyatt Lilly! What are your plans after high school? Join the workforce. Best wishes, Wyatt! 🎉 #MCPRIDE #Classof2022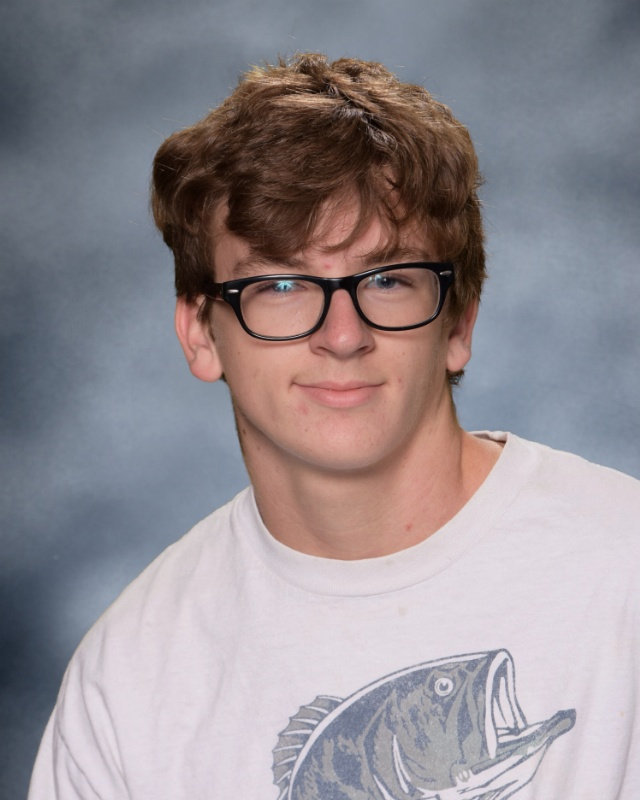 5/10/22
It's time to recognize and celebrate our Monroe City High School Class of 2022! Today's spotlight shines on Savannah Utterback! What are your plans after high school? Attend Mizzou. Best wishes, Savannah! 🎉 #MCPRIDE #Classof2022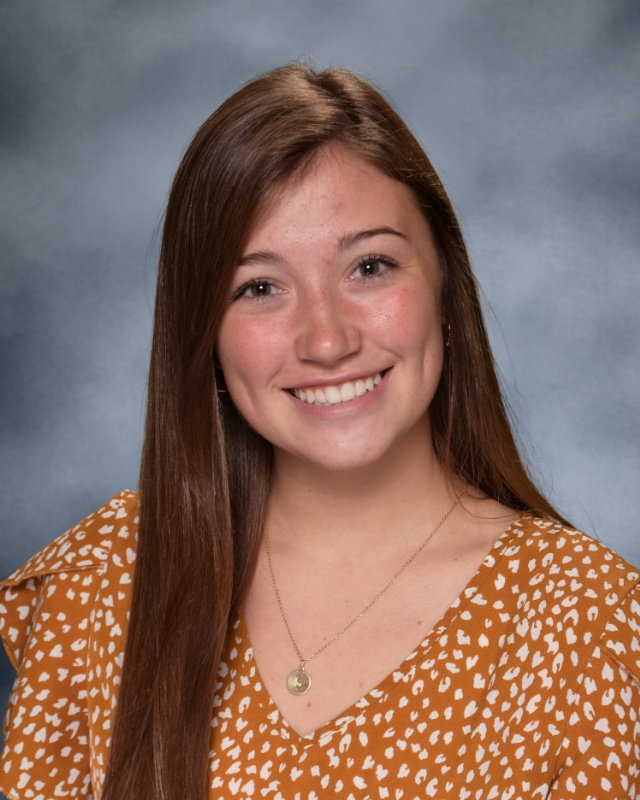 Monroe City baseball falls tonight to Salisbury 4-3.
Congrats to Kyle Hays for making All-District Golf Team as well as qualifying for State Golf!!! #MCPRIDE
It's time to recognize and celebrate our Monroe City High School Class of 2022! Today's spotlight shines on Dylan Maher! What are your plans after high school? Join the workforce. Best wishes, Dylan! 🎉 #MCPRIDE #Classof2022
Due to the CCC MS Track meet being moved to Tuesday, May 10 the Middle School Dance has been moved to Thursday, May 12 from 6-8 PM in the Dan Mudd Gymnasium.
It's time to recognize and celebrate our Monroe City High School Class of 2022! Today's spotlight shines on Tanner Lear! What are your plans after high school? Attend trade school. Best wishes, Tanner! 🎉 #MCPRIDE #Classof2022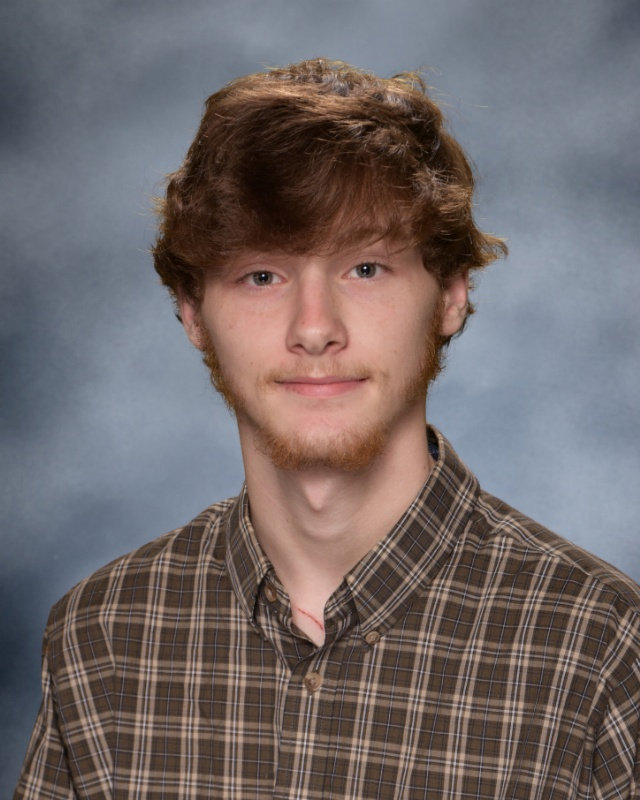 5/9/22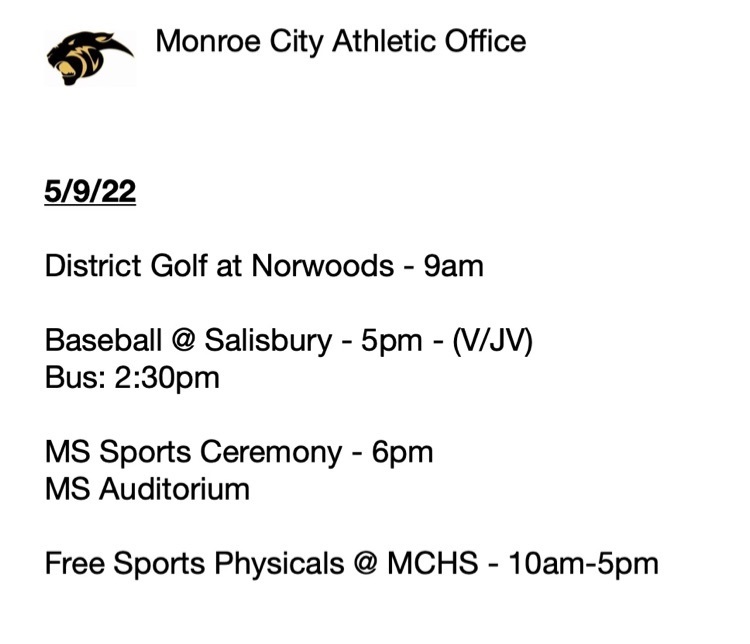 Upcoming Calendar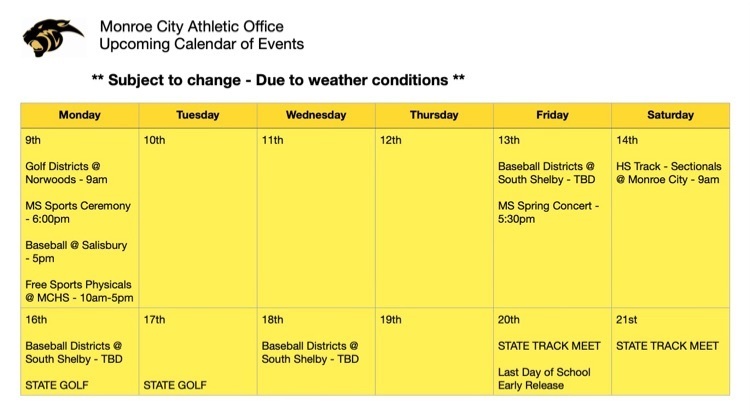 It's time to recognize and celebrate our Monroe City High School Class of 2022! Today's spotlight shines on Keely Hendrix! What are your plans after high school? Attend college. Best wishes, Keely! 🎉 #MCPRIDE #Classof2022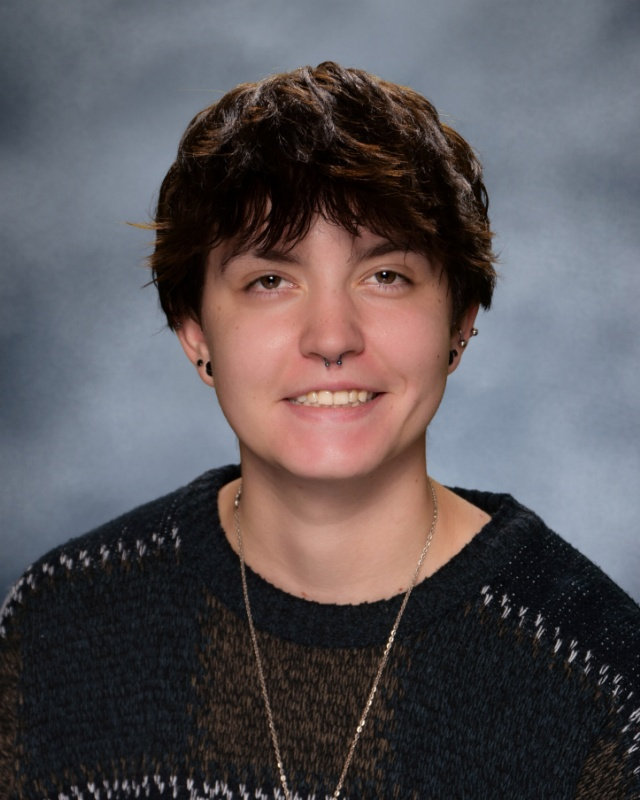 It's time to recognize and celebrate our Monroe City High School Class of 2022! Today's spotlight shines on Owen Lehenbauer! What are your plans after high school? Attend MACC. Best wishes, Owen! 🎉 #MCPRIDE #Classof2022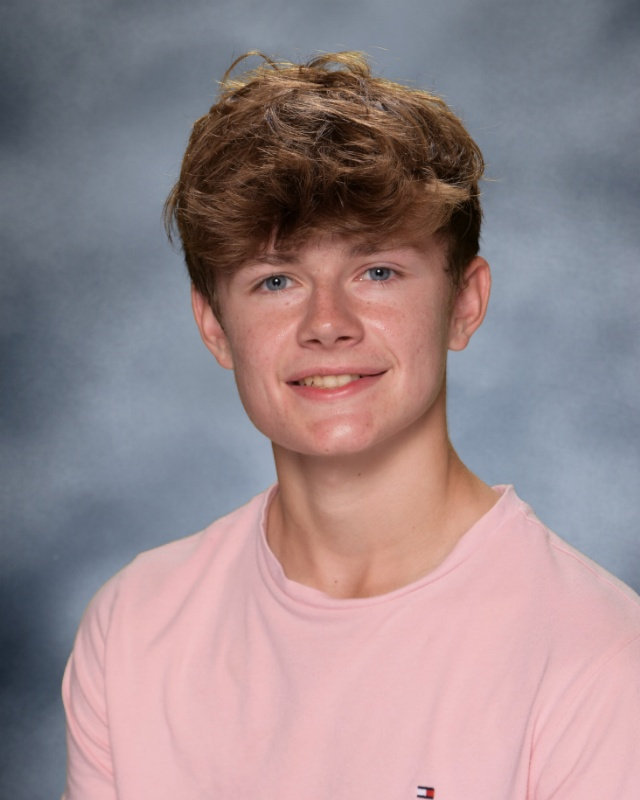 It's time to recognize and celebrate our Monroe City High School Class of 2022! Today's spotlight shines on Isaiah Olivas! What are your plans after high school? Attend State Tech. Best wishes, Isaiah! 🎉 #MCPRIDE #Classof2022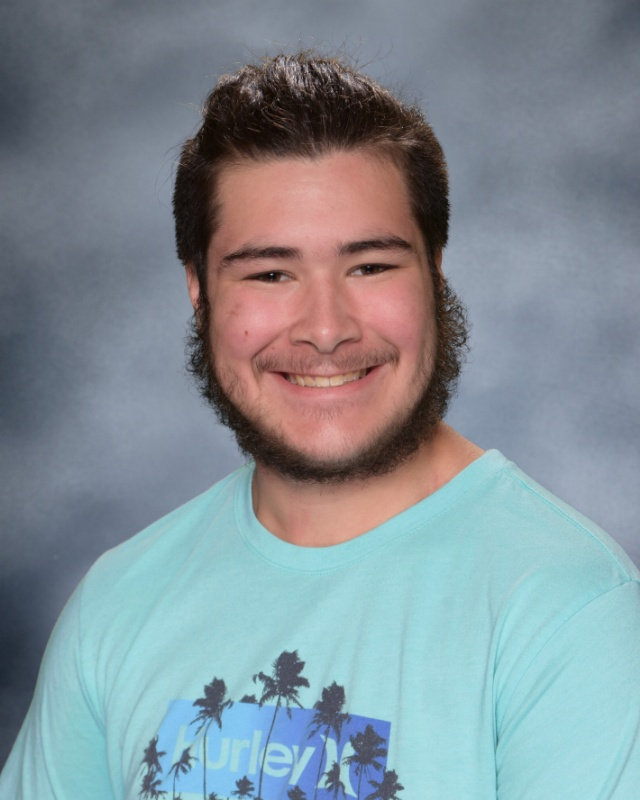 It's time to recognize and celebrate our Monroe City High School Class of 2022! Today's spotlight shines on Lizzy Hagan! What are your plans after high school? Work in a salon in Hannibal. Best wishes, Lizzy! 🎉 #MCPRIDE #Classof2022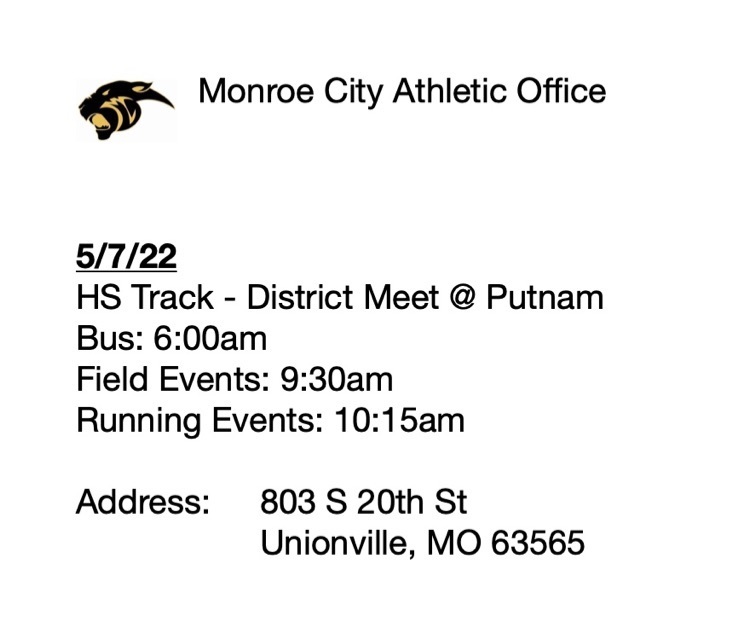 Baseball: Monroe City defeats Van-Far at Mexico HS 16-3!! Back in action Monday at Salisbury. #MCPRIDE
It's time to recognize and celebrate our Monroe City High School Class of 2022! Today's spotlight shines on Hope Peterson! What are your plans after high school? Attend college and medical school. Best wishes, Hope! 🎉 #MCPRIDE #Classof2022