MCHS: Makeup finals are Wednesday, January 5th. You may check in with Mrs. Lee starting at 8 AM. All finals must be completed by 3 PM. If you have any questions please contact your teacher(s).
1/3/22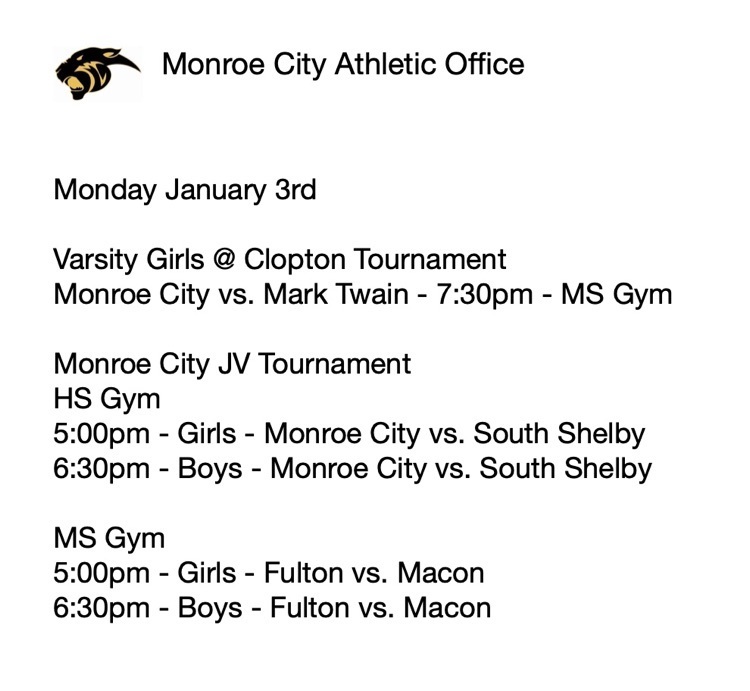 Upcoming Calendar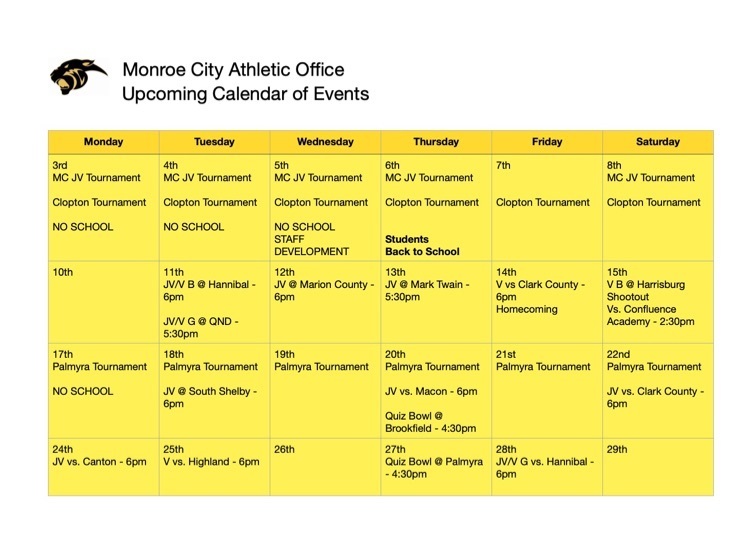 Monroe City JV Tournament Jan 3rd-8th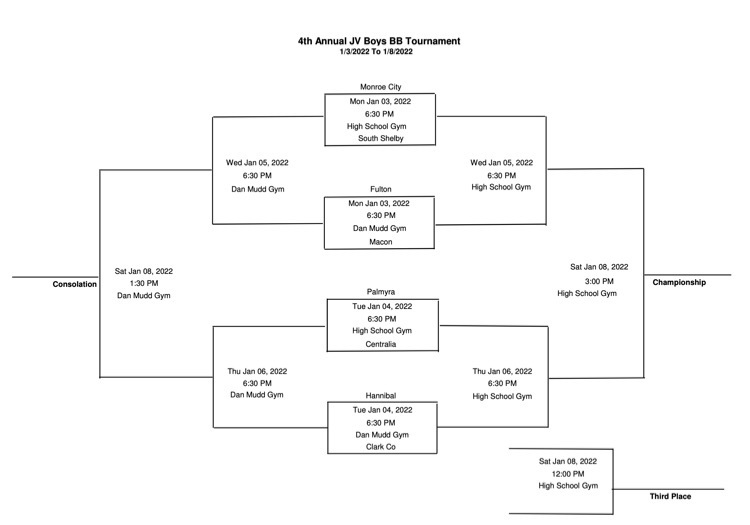 Clopton Tournament Brackets January 3rd-8th, 2022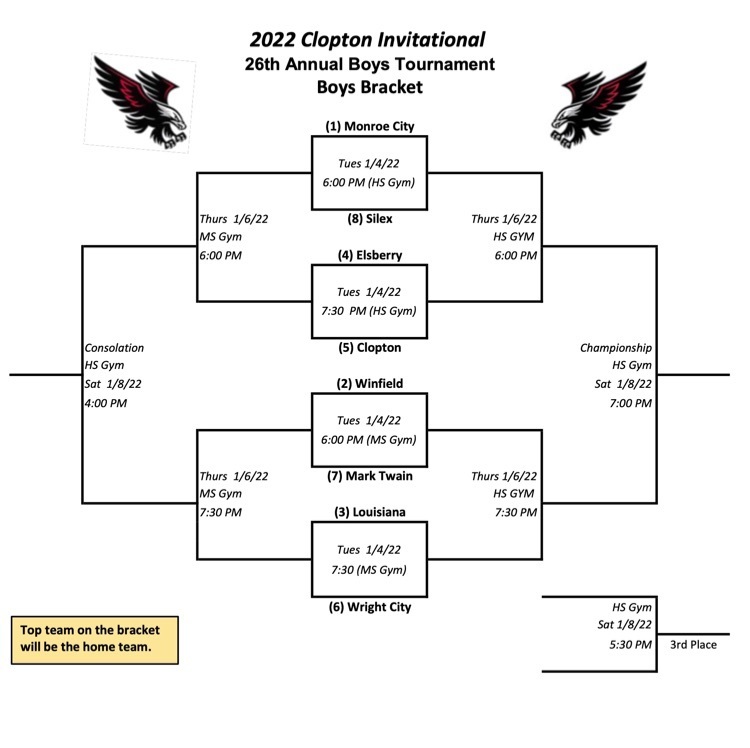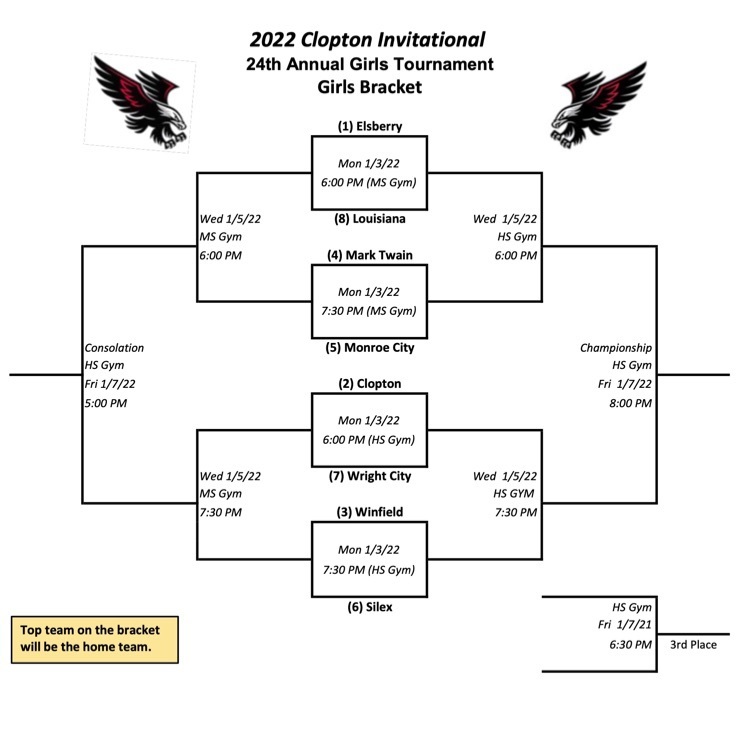 Monroe City defeats Cairo 59-44 at MACC Holiday Shootout
December 30th - Holiday Shootout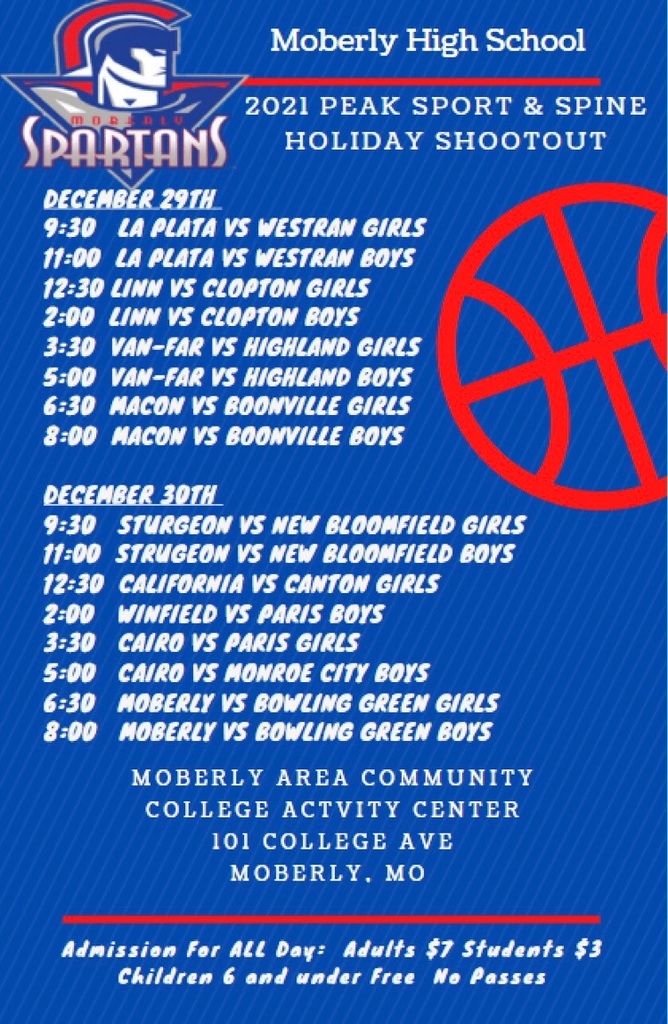 Palmyra Bracket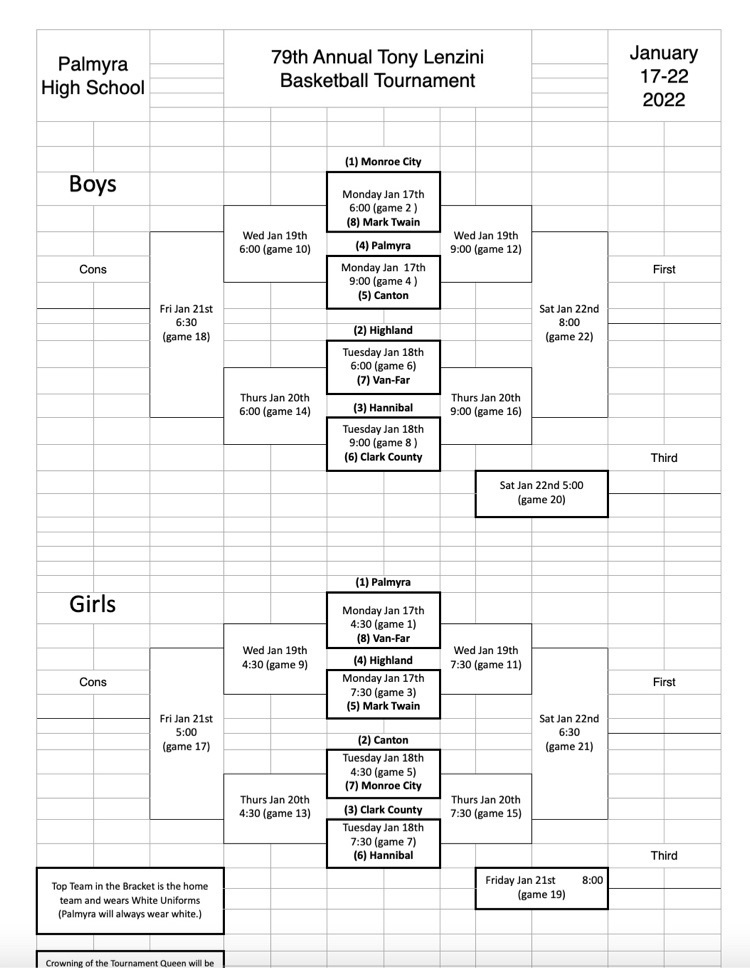 MCMS PAW point drawing winner! Congrats Jason!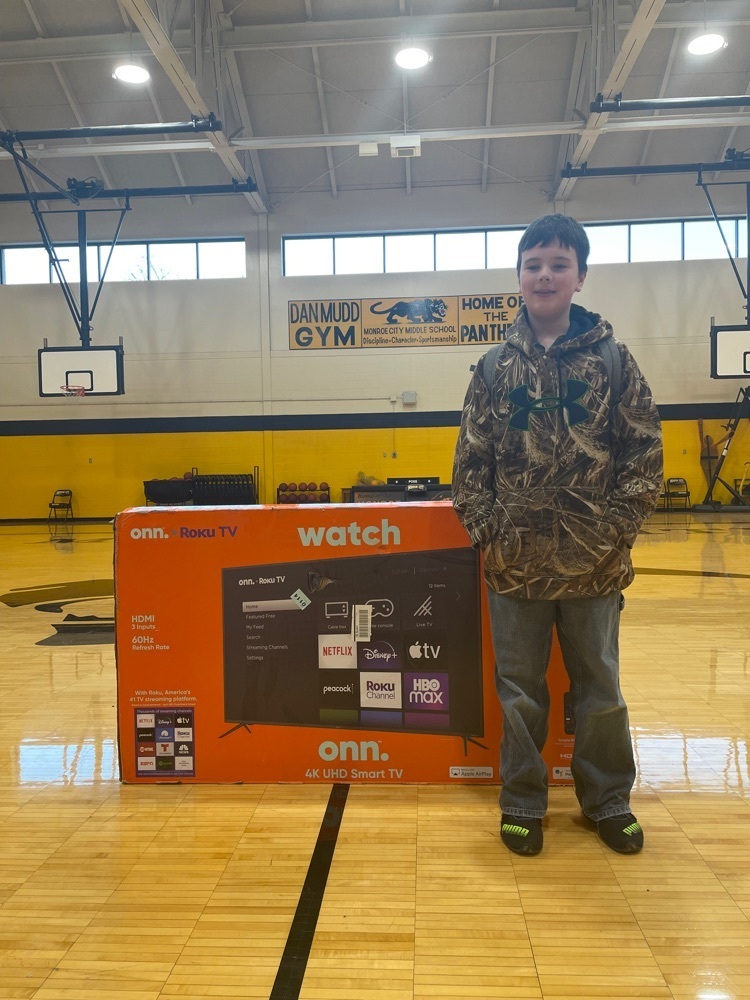 Congratulations to Jason for winning the TV this morning for our PAW point drawing! Being kind and helpful pays off! Take care of one another! #MCMSPride
Good morning. This is just a reminder that Monroe City Schools will dismiss early for the Holidays at twelve fifty today. Thank you and Happy Holidays from all staff and teachers.
Monroe City JV Tournament Brackets Jan 3rd-8th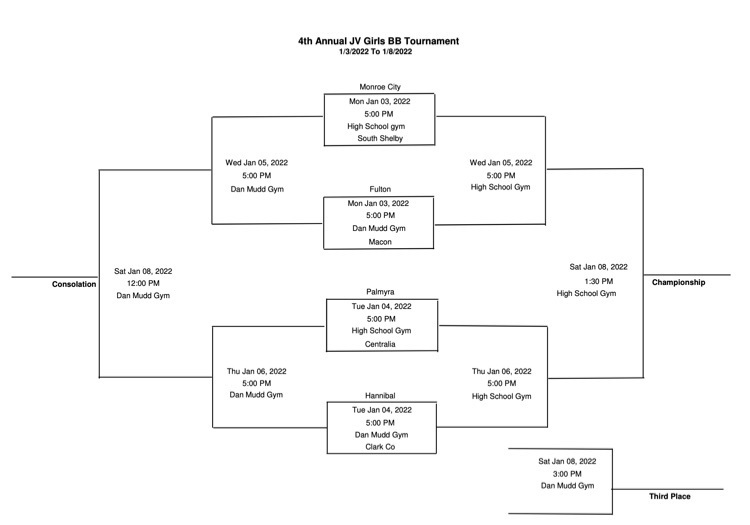 Varsity Girls: Monroe City falls at Montgomery County 41-27
Tonight's JV/V Girls games will be streamed free on youtube Search: MCR2SPORTS
12/21/21
Update: Game tonight is being rescheduled
12/20/21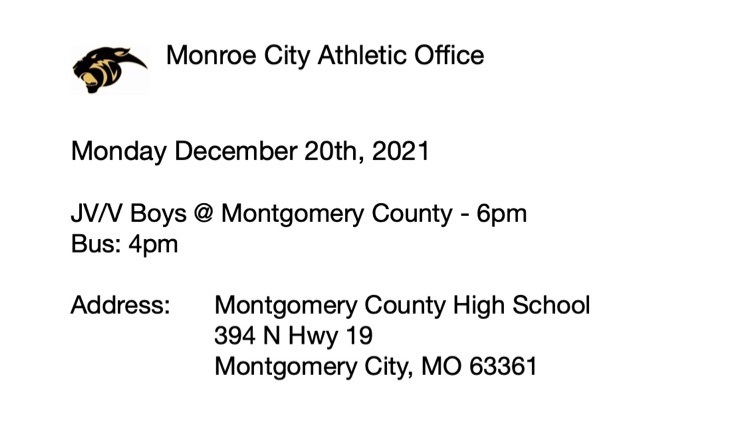 Attention high school students! Our finals breakfast is tonight 7 PM to 9 PM in the high school cafeteria. Hope to see you there!
Upcoming Calendar