10/12/21

MCHS Blood Drive will take place Tuesday, October 19 in the HS Gym!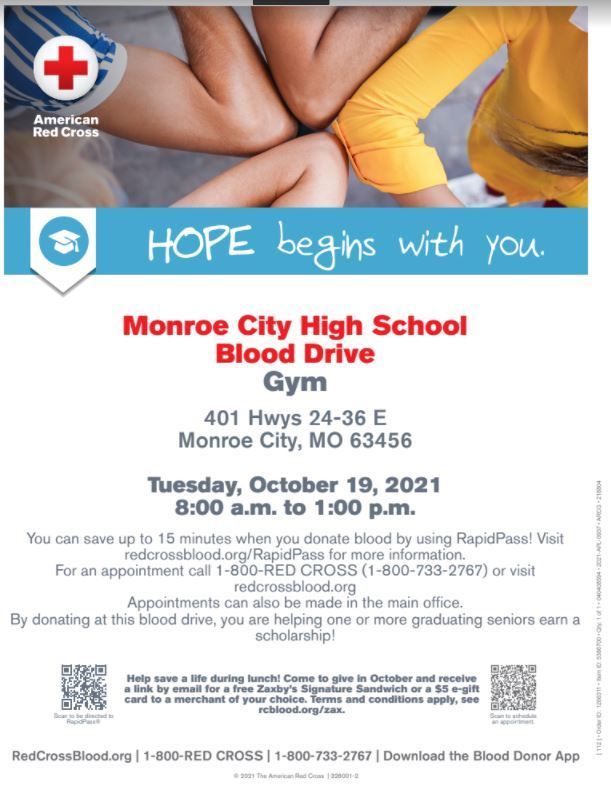 10/11/21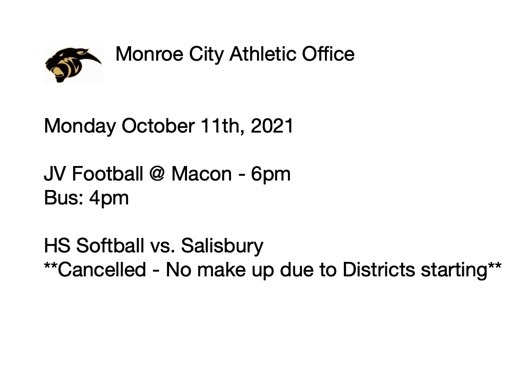 Upcoming Calendar of Events October 11th - 23rd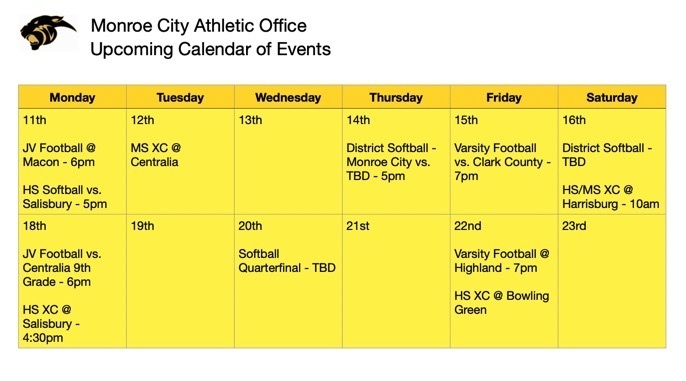 Congrats to the MS XC team on their performance at the Hannibal meet! This was a tough, hilly course. We had several PRs and some within seconds! Top 10 medals for 5: Bradi Keller - 3rd Emily Spalding - 7th Alston Richardson- 8th Brady McNeill - 9th Cale Chapman- 10th #MCPRIDE
Congrats to the MCXC HS team on their performances in Hannibal. We had 7 place in the top 20 and 6 athletes PR on a very hilly course! Emm Williams-2nd Ella Hays-5th Jackson Wheeler-10th Kabott Harlan-14th Audri Youngblood-12th Avery Johnson-17th Gage Woolen-20th #MCPRIDE
10/9/21
Varsity Football: Monroe City defeats Macon 58-38 #MCPRIDE
10/8/21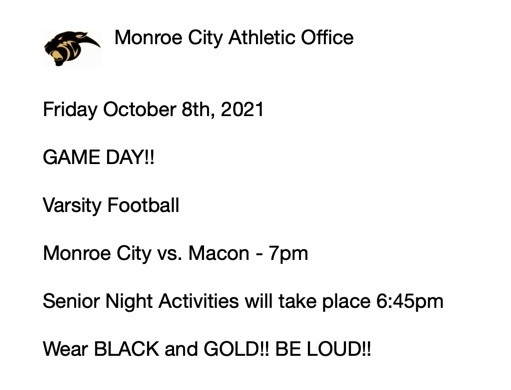 District Softball Bracket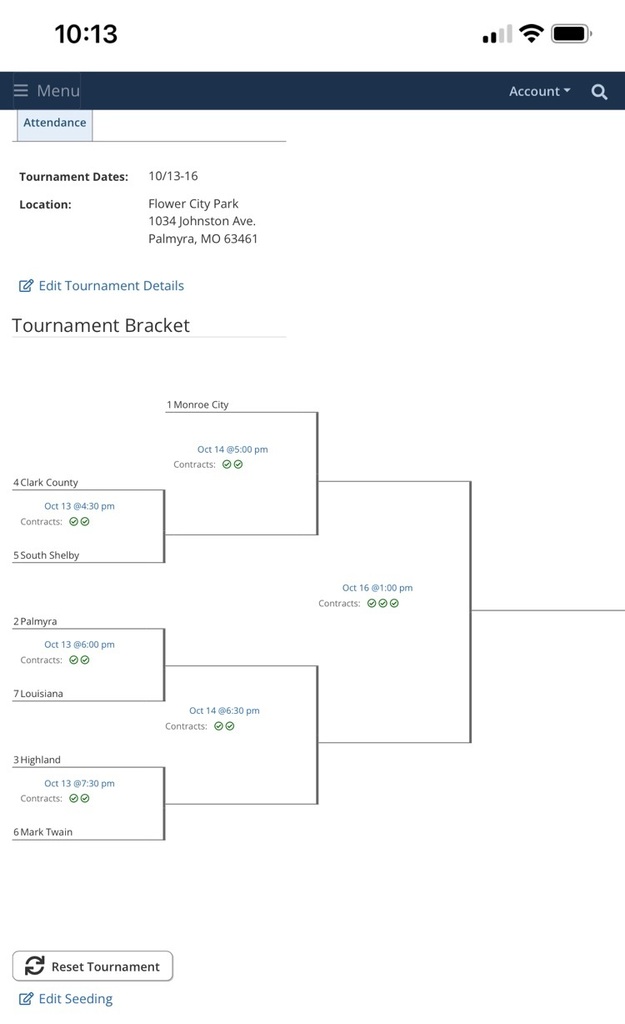 Don't forget about FAFSA Frenzy tonight.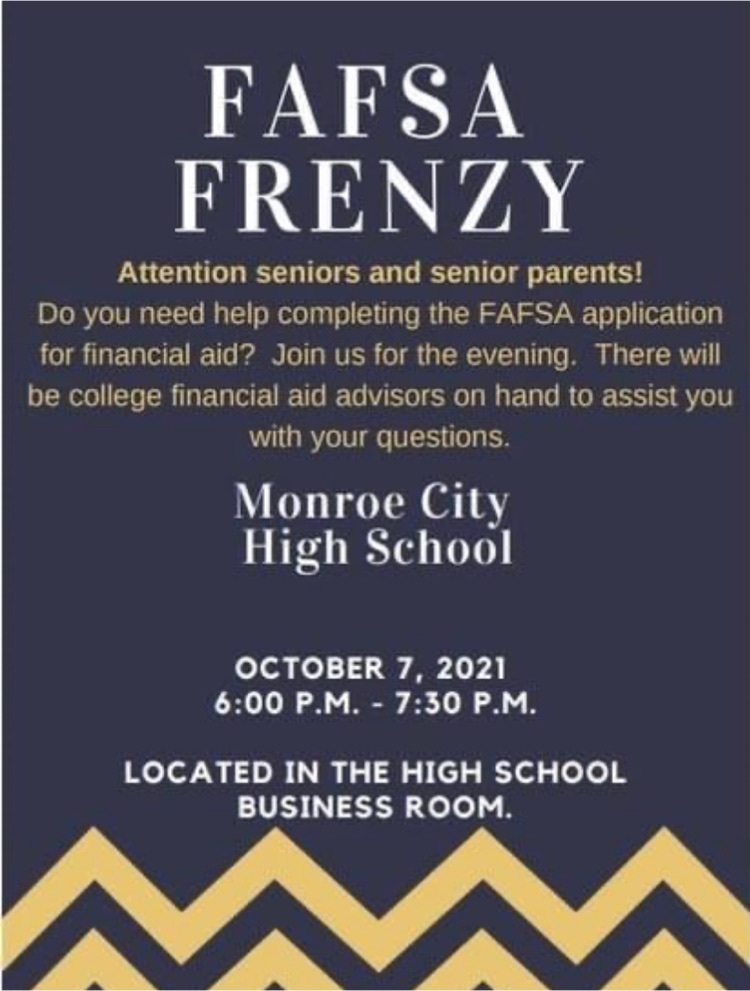 JV Softball: Monroe City defeats Highland 10-1 #MCPRIDE
Varsity Softball: Monroe City defeats Highland 6-5 #MCPRIDE
Phones are down, phone company is working on the issue.
10/6/21-Update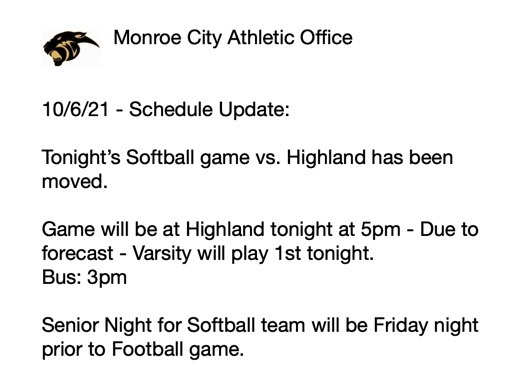 Middle school football equipment turn in Friday after school. Please have ALL practice and game equipment to turn in.
10/6/21
MCMS Panthers win their final football game of the season over the Clark Co. Indians by the score of 36-12! Great season coaches and players! #MCMSPride
10/5/21-Schedule Update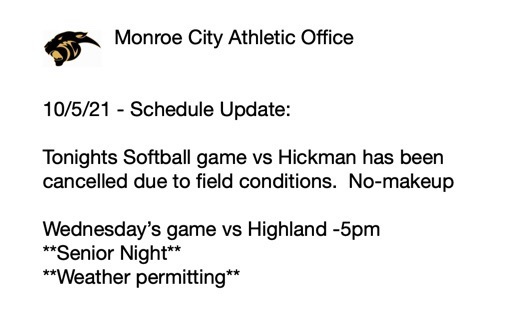 7th grade students were gearing up for Halloween today as they dressed up their Ozobots. Their mission was to code the Ozobot to collect as much candy as it could in 30 seconds! The winner will be determined tomorrow!
https://youtu.be/4T-WkUCMVlE