Congrats to the MC Lady Panther Softball Team on Academic All-State Honors!! Second highest GPA in Class 2🥎 #MCPRIDE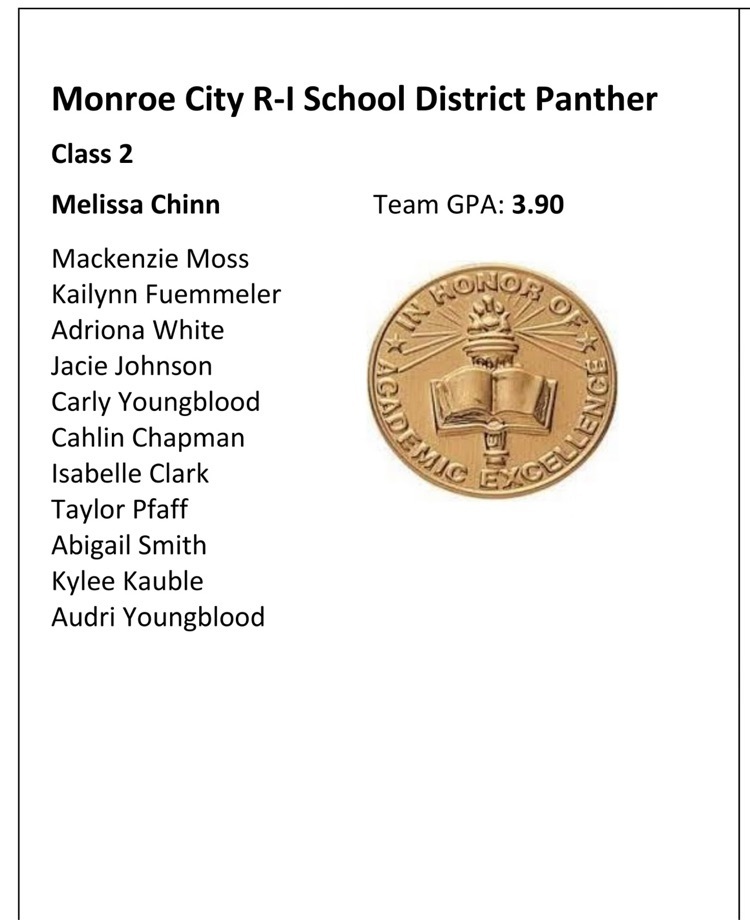 2/18/22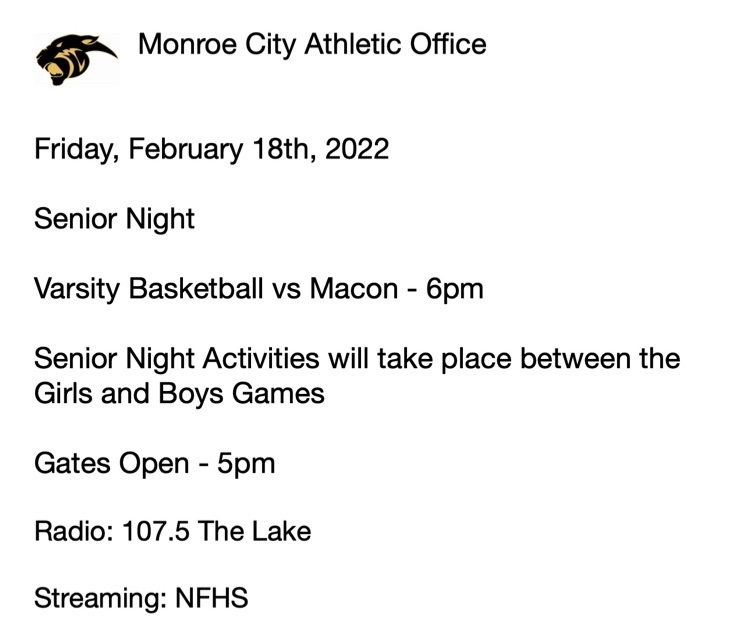 The After-Prom Committee was started in the 80's by Judy Quinn. The committee's purpose is to create a safe place for students to have a good time after the dance, to continue making memories. Any donations are greatly appreciated! You can drop money at the new ES/MS office attn: After-Prom or PayPal
monroecityafterprom@gmail.com
. Thank you for supporting our students!

Members of the 2021 Football Team were recognized at the annual banquet last evening. Congrats to the team, coaches, managers and all those that received individual awards!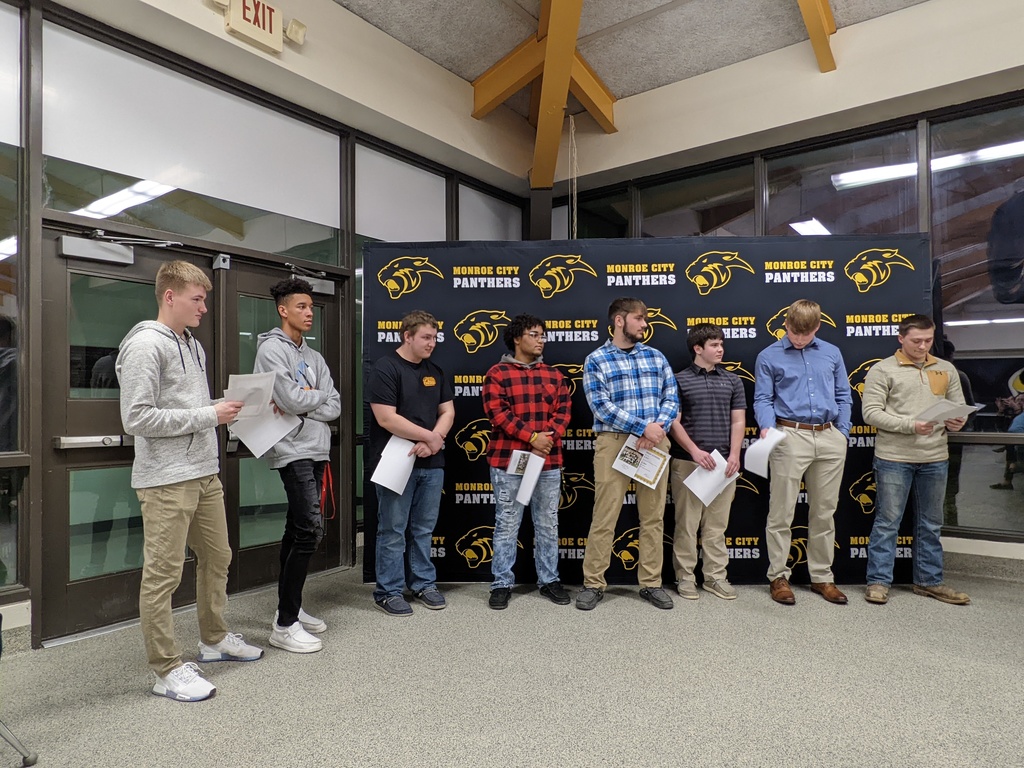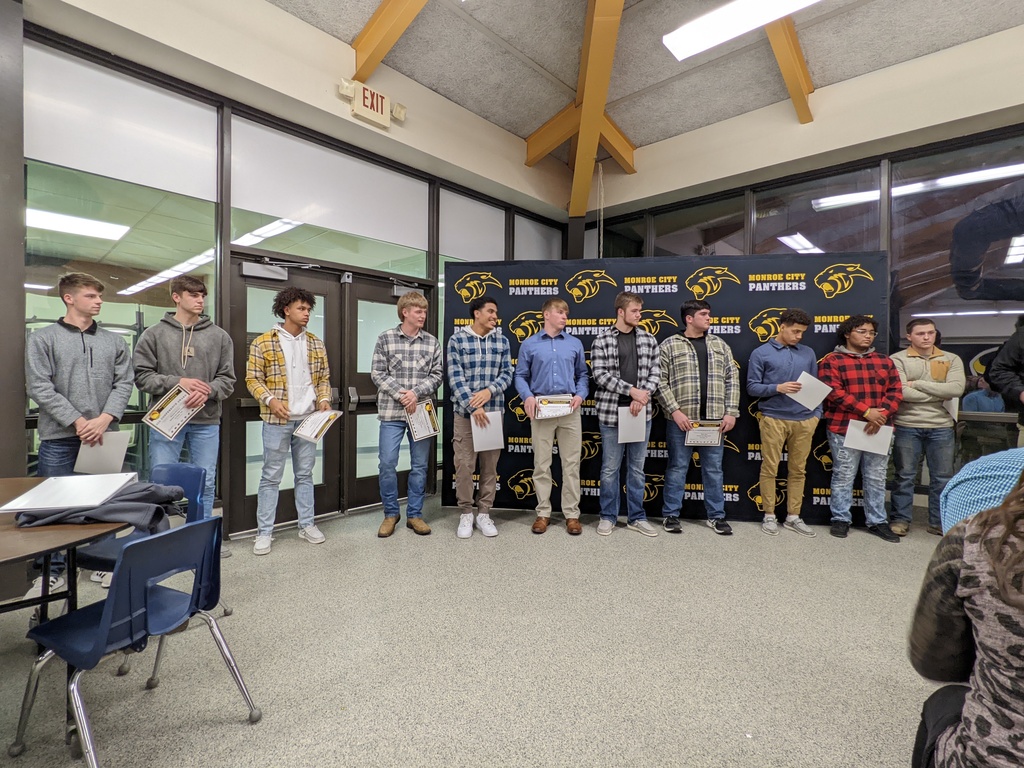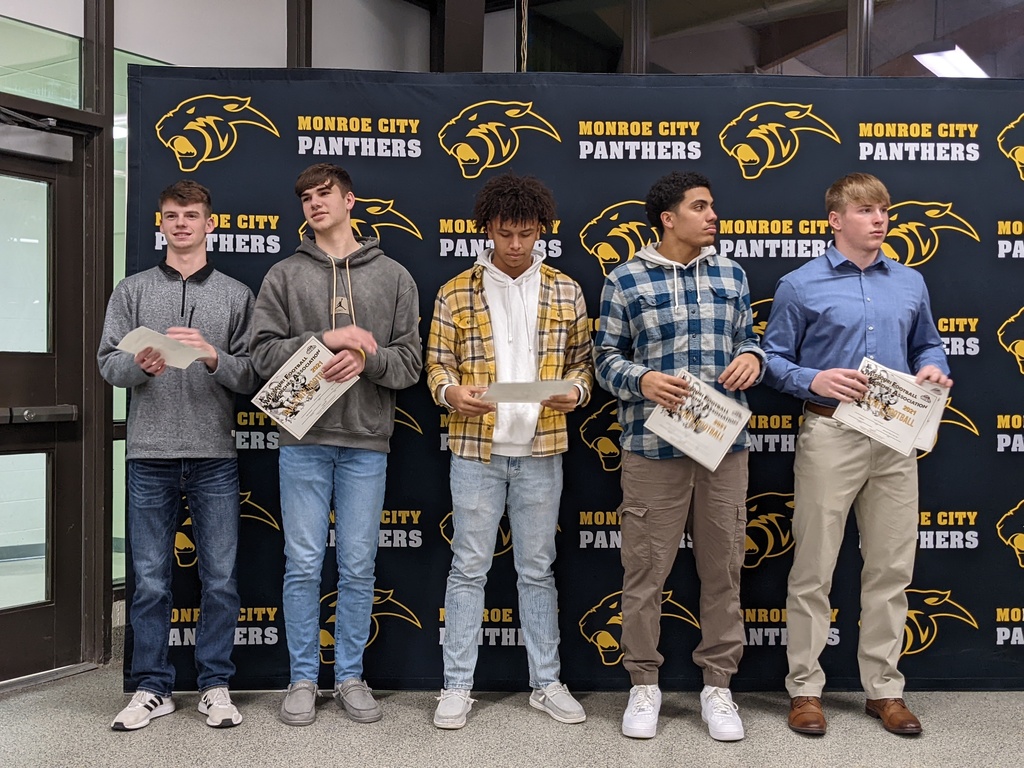 All events today Canceled or Postponed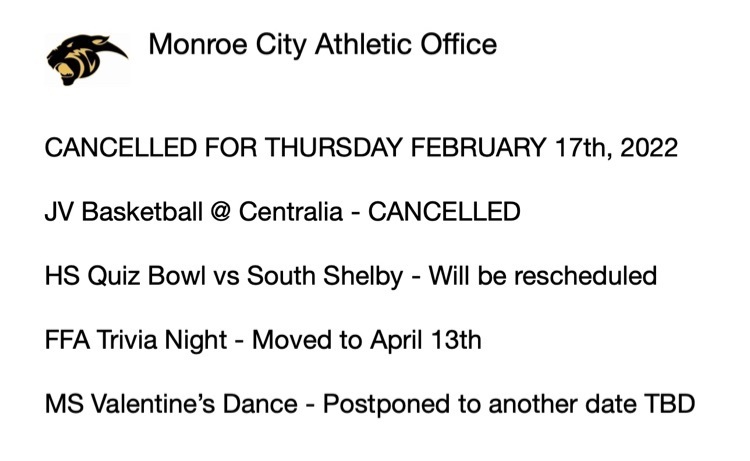 Middle School Dance: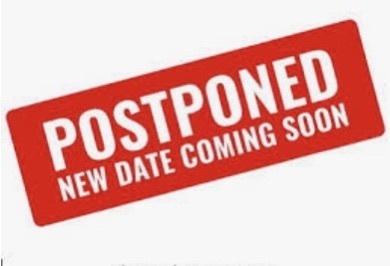 Baseball team getting some work done outside⚾️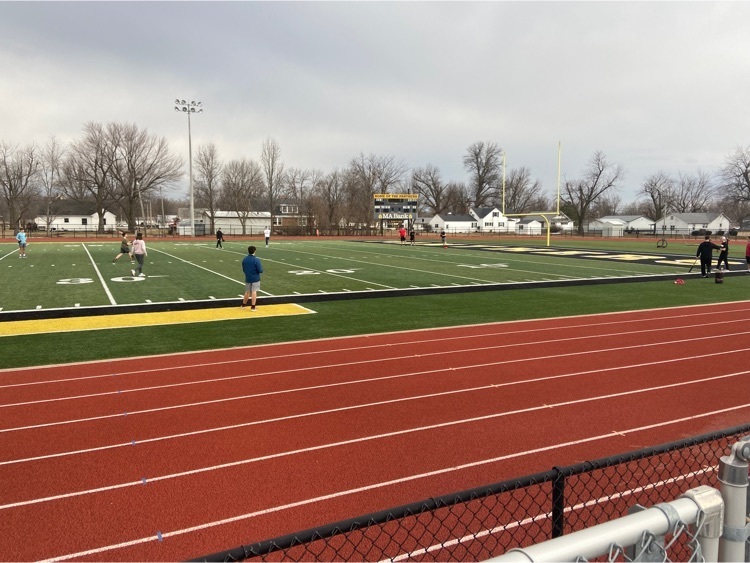 Middle School dance is tomorrow night, 6:00-8:00, for ALL MC middle school students-public school and Holy Rosary! Admittance is $2 unless you have a Panther Card =no charge. Concession stand will be open!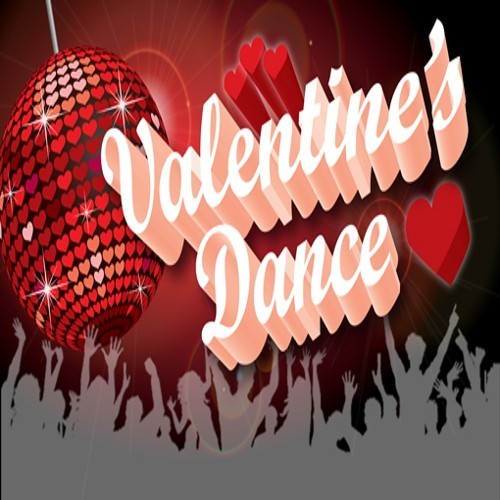 2/16/22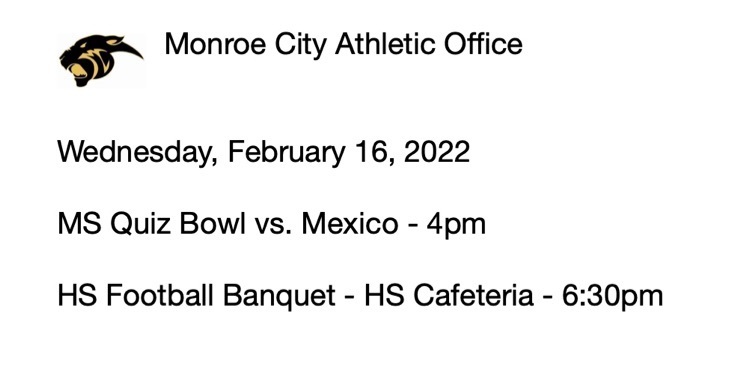 Basketball @ Brookfield: Varsity Boys defeat Brookfield 58 to 27 JV Girls defeat Brookfield 31 to 12 #MCPRIDE
Basketball @ Brookfield: Varsity Girls defeat Brookfield with a buzzer beater by Mari Gares 26 to 24 JV Boys defeat Brookfield 52 to 23 #MCPRIDE
2/15/22
Varsity boys basketball: Monroe City defeats South Shelby 66 to 31 #MCPRIDE
Varsity girls basketball: Monroe City falls to South Shelby 62 to 28
FBLA District competition results Congratulations!! Blake Yager and Samantha Hathaway will advance to state competition! #MCPRIDE
Dimes, Dimes, Dimes!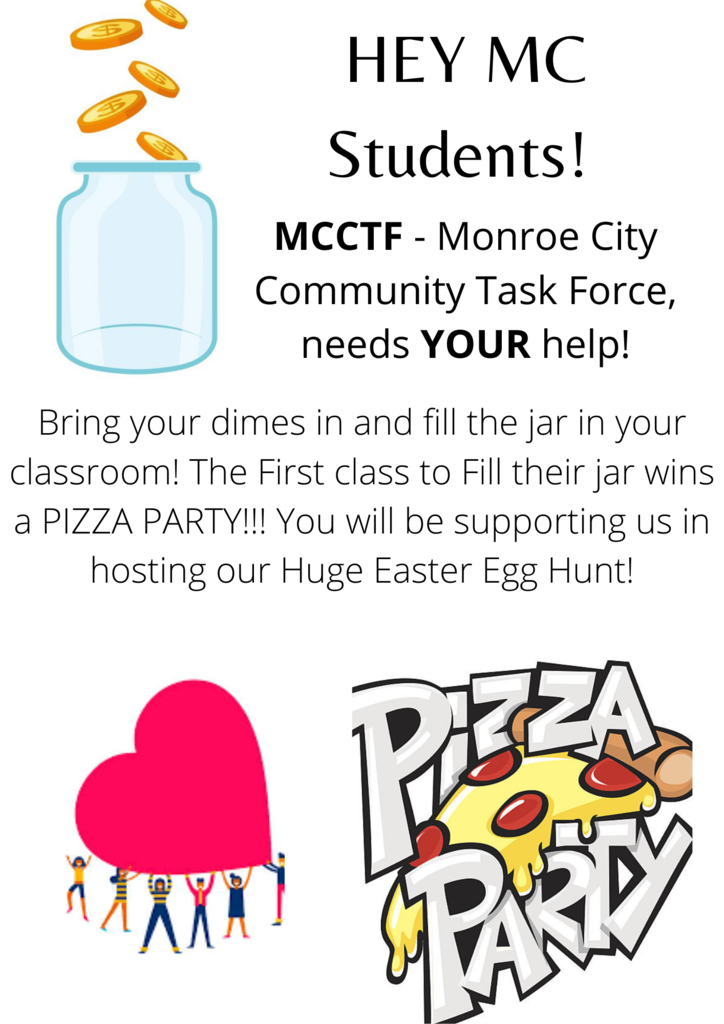 2/14/22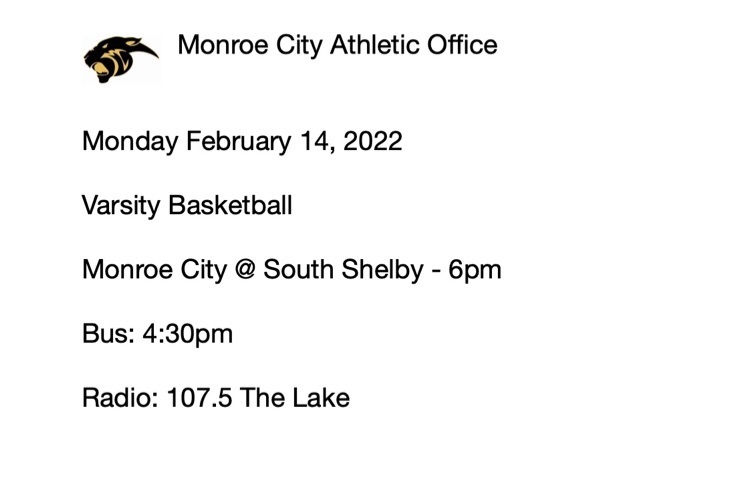 Winter Formal 2022 "On Cloud 9" was a success! Close to 200 students in attendance! Thank you to Mrs. Kendrick and Art Club for organizing and decorating for the event. Thank you also to Mrs. Keller and Mrs. Loszweski for helping out and supervising last night. It was a fun night! #MCPRIDE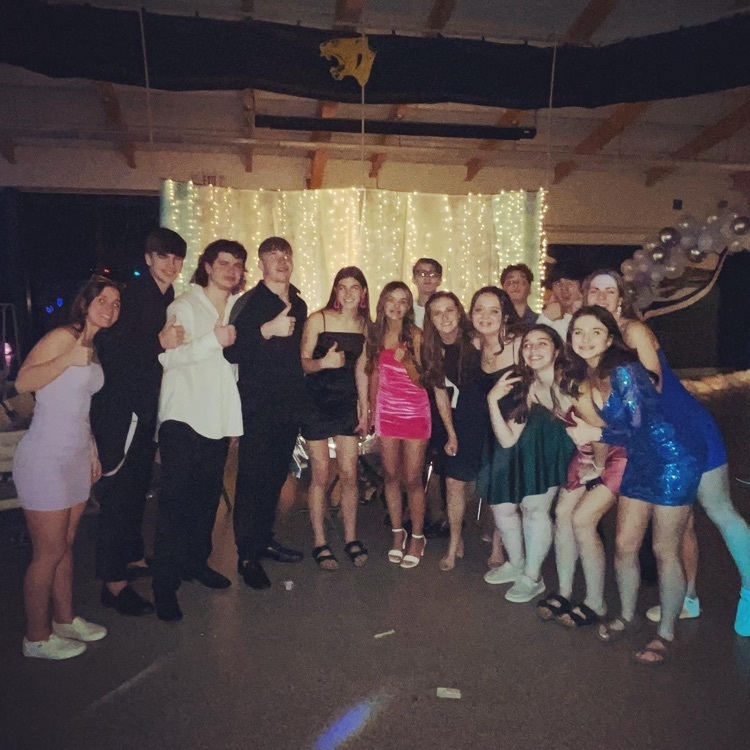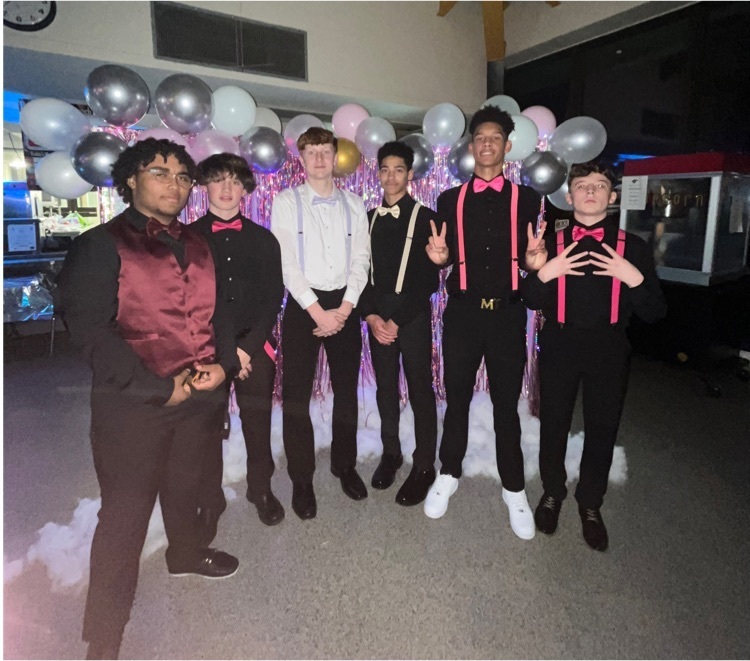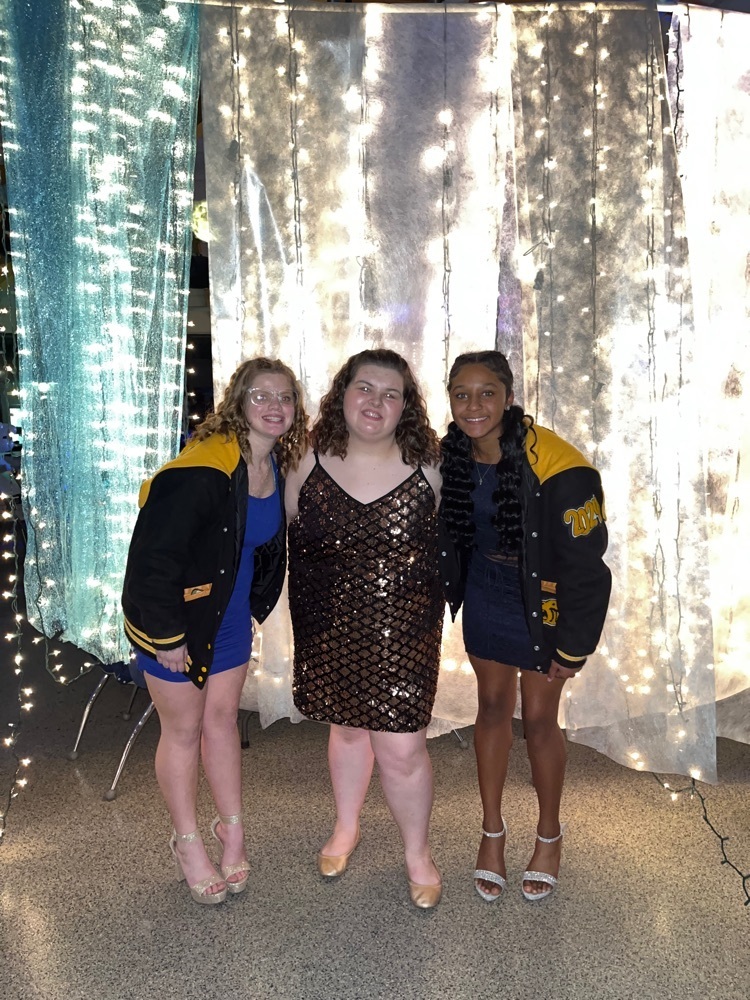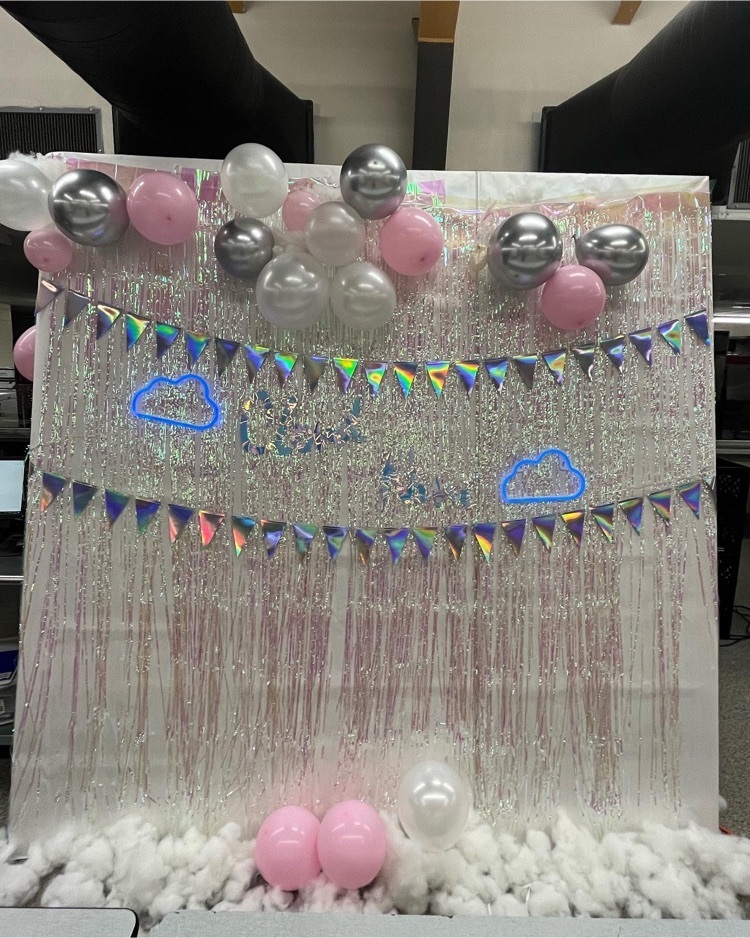 This Thursday!
7th & 8th graders learned about boater's safety this week.